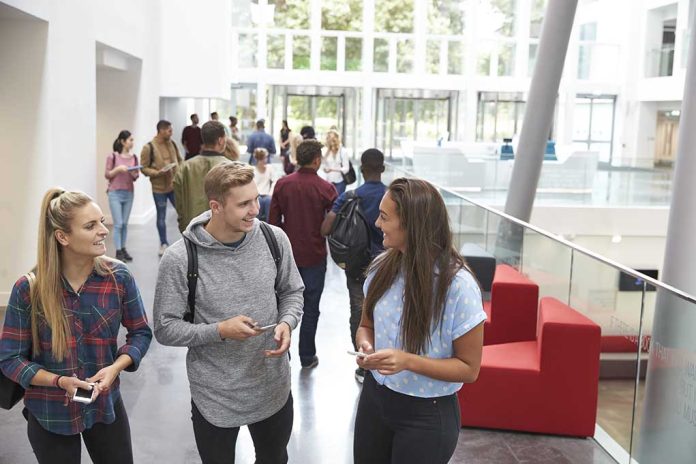 Find College Grants Today
(BrightPress.org) – Today, the average cost of a college education in the United States is roughly $36,000 per year, which can end up being hundreds of thousands of dollars by graduation. More and more people are finding it difficult to afford a college education without taking out student loans. This leaves graduates years' worth of payments post-graduation.
Fortunately, financially struggling students can seek financial aid options outside of loans if they know where to look. The U.S. The government (federal and state) and many NGOs offer programs dedicated to students who can't afford to pay for their college education. Need more information? Keep reading!
Types of College Grants
There are three different categories of college grants available to low-income students.
State Grants
Federal Grants
NGO Grants
The U.S. Department of Education is undoubtedly the most accessible source of financial assistance for college education. This agency funds several federal grants and disburses additional money via State governments to support state-specific grants. This allows for states to compensate for varying costs of living.
NGO grants are funded by charitable donations from companies and individuals who want to give back to the community. These grants have more limited funding and stricter requirements than government grants but can still help struggling students afford to pay for school.
3 Great College Grants For Struggling Students
While there are dozens of college grants available, the following are the easiest to apply for.
1. Federal Pell Grants
Administers by the DOE, the Federal Pell Grant is available only to undergraduate students who can prove financial hardship.
The maximum amount a student can get per semester depends on several factors. These include:
The cost of tuition.
Whether they are attending full-time or part-time.
Your expected family contribution (EFC).
GPA and completion rates.
Students can apply for the Federal Pell Grant by filling out the Free Application for Federal Student Aid (FAFSA). This application is commonly required for grants and is a great way to establish your financial need. FASFA applications are also used to determine eligibility for services such as work-study programs. Students must renew their applications year to remain eligible for financial aid and ensure they are receiving the correct amount of benefits.
2. Academic Competitiveness Grant (ACG)
The Academic Competitiveness Grant (ACG) has most of the same requirements and rules as the Federal Pell Grant. Additional requirements include:
The applicant must be a U.S. citizen, though some non-citizens may be eligible depending on your state's requirements.
The student must be enrolled either half-time or full-time under a qualifying degree program.
The student must be enrolled as either a first-year or second-year undergraduate.
Applicants in their second year must have a GPA of at least 3.0.
Check the ACG platform to see if your program qualifies for funding.
3. Federal Supplemental Education Opportunity Grants (FSEOG)
The Federal Supplemental Education Opportunity Grant (FSEOG) is only available to undergraduate college students with financial hardship. Like other programs, students apply by filling out a FAFSA form to establish financial need. Then they will need to renew their application yearly to remain eligible. Be sure to keep on top of your deadlines, so you don't miss out.
The school's financial aid office administers FSEOG grants. Therefore, the school sets the criteria for eligibility. Not every school offers this program, so be sure to check what financial aid opportunities are provided by your school on their website.
Don't give up on your college education and your future because you cannot afford it. Applying for these government grants, as well as other forms of financial aid, can help you get through school without having to take out high-interest student loans.
Copyright 2022, BrightPress.org