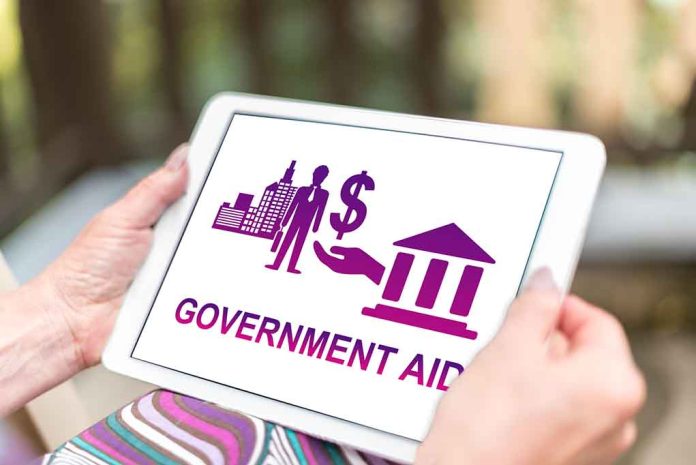 These Government Resources Can Help When You're Down On Your Luck
(BrightPress.org) – It is not uncommon to have financial issues such as a lack of funds, conflicting financial ideals, and job insecurity. More and more families are seeking alternatives to government-funded aid. Ending up in financial trouble does not have to be the end of the world. There is help out there.
Seeking aid from the federal government can help you afford food or even renovate your home. There are many programs, so if you have a problem, you will likely be able to find a solution. Keep reading to learn more.
Housing
Housing is one of the most prevalent problems that American families encounter. If you have trouble finding a place to live or affording your rent, consider applying for a federal housing aid program. These programs can assist you in staying afloat, improving your financial status, and ensuring your family has a safe home to live in. Some programs may have strict requirements, so ensure that you have done your research and provide all the needed information to confirm your application goes through.
Section 8
The Section 8 program is one of the most common housing aid programs available to families. Section 8's primary goal Is to provide safe and affordable housing. This program can be used with a wide range of housing, such as single-family homes, townhouses, and apartments.
Section 8 is flexible. If your landlord accepts housing vouchers, you can relocate anywhere in the U.S. and won't have to worry about fees. The local Public Housing Authority (PHA) handles the approval processes for housing vouchers. The application is free, so you won't have to worry about housing costs. Your eviction history, citizenship status, household size, and income level determine your eligibility.
Section 8 is primarily designed to assist low-income families with the highest level of need. Available units are given first to these families and then to others based on need levels. You may qualify for priority placement if your household's income is less than 30% of the area's average family income.
Energy Assistance
Several energy assistance programs, including LIHEAP, can help fund energy-related expenses. You will have to prove that you are eligible to receive these funds. Once approved, you can use them to pay your energy bills and even repair energy-related equipment.
Food Assistance
The Supplemental Nutrition Aid Program (SNAP) is the primary program that provides financial assistance for food. This program offers eligible families funds via an Electronic Benefits Transfer (EBT) card, which is used like a debit card. These funds can be used at participating locations to purchase eligible groceries. Contact your local or state agencies to learn more about the SNAP program and whether you qualify.
Child Nutrition Programs
There are several child nutrition programs that can help children in danger of malnutrition. The programs are offered mainly by the educational system and are federally funded. Some of these programs compensate families for the money spent on healthy food, while others provide meals and other technical support. The primary goal of these programs is to provide nutritious and filling meals while educating children about the importance of eating healthy.
TANF (Temporary Assistance for Needy Families)
The TANF program provides support that allows families to work towards self-sufficiency. TANF is a state-funded program that provides up to five years of financial assistance, job training, and other types of aid. The federal government provides the funds, but your local and state governments oversee the distribution. Families that qualify can receive various services, including food, electricity, housing, child care, and job training. Remember that receiving other aid types does not mean you will qualify for the TANF program.
Applying for financial aid from the federal government can help you improve your financial status. Using these programs can help you and your family live a better life.
Copyright 2023, BrightPress.org