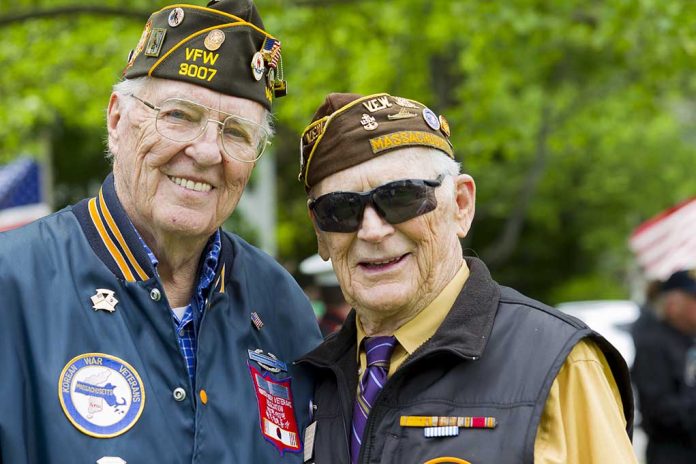 Attention Veterans: There are Assistance Grants Available Just for YOU
(BrightPress.org) – Veterans consistently volunteer to risk their lives in service of their country and ideals. Unfortunately, these heroes often risk injury in the line of duty or suffer service-related illnesses, making it difficult to adjust to civilian life. At the very least, they give up the comforts of home and family during any deployments and face incredible psychological stresses. Veteran homelessness and financial hardship are common issues. The nation owes them a debt of care and respect for the many sacrifices they make. Veterans can access support and help themselves through a number of programs.
Grants for Veterans
Several federal, state, and private sector grant programs are available to help veterans live and thrive in civilian life. Each veteran has specific needs, so finding grants that work for them is essential. Still, because there are a limited number of grants, there's fierce competition to obtain them for assistance with housing, education, financial relief, and more.
Veteran-specific Housing Grants
Sadly, only a few federally funded options to help veterans find and pay for housing exist. The US Department of Veterans Affairs (VA) offers the Special Home Adaptation Grant (SHA) and the Specially Adapted Housing Grant (SAH). These are only available to veterans with service-related disabilities.
Many local and state governments offer other programs. Veterans can visit their state's official website or work with their local Veteran's Administration (VA) to search for available housing programs. There are few private housing grants available, but emergency-based assistance from the Air Force Aid Society, Red Cross, Navy-Marine Relief Society, and similar organizations might help veterans meet their housing costs.
Educational Grants for Veterans
There are a variety of educational grants for veterans. Federal and state governments and private organizations and foundations offer grants. Federal grants, such as the Pell Grant, provide funding for education for both veterans and civilians. Unfortunately, a veteran's taxable income might be high enough to make them ineligible for this grant. Exceptions do exist. People in combat zones, for example, can qualify for tax exemptions.
State programs, such as the Texas Veterans Commission (TVC), orIllinois Veterans Grant (IVG), also provide funding for veteran education. The TVC issues funding through the Hazelwood Act, which provides veterans and their families up to 150 hours of tuition exemptions at Texas higher education providers. Illinois-based veterans who have filled out the Free Application for Federal Student Aid (FAFSA) can apply for the IVG. This program will pay all tuition for approved colleges or universities.
Some foundations focus on furthering veteran education. These foundations offer scholarships that usually function like grants. Examples include the Folds of Honor Foundation, Navy League, and the Green Beret Foundation Heroes' Legacy. Additionally, the Military Officers Association of America offers grants, scholarships, and loans.
Beware that loans differ from grants because they require the borrower to repay the debt over time, while grants and most scholarships don't require repayment.
Financial Assistance
If there's any organization that truly understands veterans' needs, it's likely the Veterans of Foreign Wars (VFW). Through their Unmet Needs Program, they seek to assist veterans with individual grants ranging up to $1500 to meet critical needs. Applicants must meet one of the following qualifying criteria:
Applicants currently serving on active duty are suffering financial hardship resulting from current deployment, military pay error, or from being discharged for medical reasons.
Applicants discharged on or after September 11, 2001, suffering financial hardship resulting directly from injuries or illnesses connected with military service.
Applicants discharged before September 11, 2001, living on a fixed income that includes ongoing VA compensation for service-related injury or illness and facing unexpected financial hardship.
Legal, domestic or civil issues cannot be the reason for the financial hardship, including divorce or separation. Neither financial mismanagement nor bankruptcy qualify as reasons for financial hardship to obtain assistance.
Applicants must provide copies of all up-to-date bills. Eligible expenses may include rent, mortgage, household repairs, house insurance, vehicle payments and insurance, utilities like electricity, gas, and water, children's school and childcare expenses, and medical bills and prescriptions.
The Army Emergency Relief, Air Force Aid Society, and others might also provide financial relief. Veterans should check for financial assistance with their state and local governments before looking at other programs.
Military veterans risk their lives, and they shouldn't have to suffer from homelessness, financial hardships, and hunger. They deserve access to higher education and opportunities to live everyday lives.
Copyright 2022, BrightPress.org