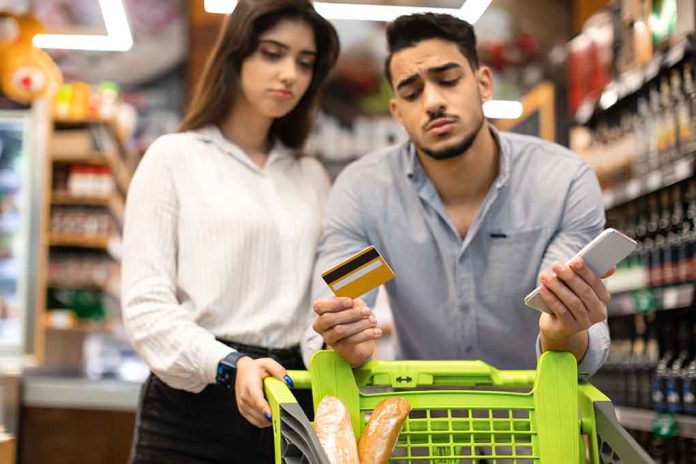 Tough Times? Look At TANF Benefits
(BrightPress.org) – Nobody wants to live in low-income conditions. Unfortunately, for 37 million Americans, that is the case. In response, the government has created various federal assistance programs to help people in need have a better quality of life.
The Temporary Assistance for Needy Families (TANF) program is just one of many created to help needy families. The program is designed to help financially struggling parents, including single mothers and fathers, married couples, and grandparents. Other available programs include Medicaid, SNAP, housing subsidies, and more.
Keep reading for more information on the TANF program, its eligibility requirements, and its benefits.
What is the Purpose of the TANF program?
TANF was established as part of the Welfare Reform Act of 1996. Its goal is to provide financial support to families who need assistance due to limited resources.
These funds are provided to states through block grants. States use these funds to assist eligible applicants in meeting their basic needs. They may also be used for welfare programs.
Who Qualifies for TANF?
There are two types of people who can receive TANF benefits:
1. Children
Children under age 18 who meet one of the following criteria:
Is pregnant or has given birth within the past 12 months
Has at least one physically or mentally incapacitated parent
Has had at least one parent die or experienced the death of another immediate family member
Has lived apart from both biological parents for more than six months due to separation or divorce
2. Adults
Individuals over age 18 meeting these conditions may be eligible to apply for TANF funding:
Are citizens of the U.S. or legal and qualified aliens
Are residents of the state in which they apply for this benefit program
Are unemployed or underemployed
Have a low source of income
You could also qualify for temporary funding if you:
Have a child aged 18 or younger
Are pregnant
Are 18 years or younger and the head of the household
You may not be eligible for the TANF'S benefits program if you:
Are a convicted felon for specific offenses
Have violated your probation or parole
Have refused to work
Have received TANF funding for a cumulative total of five years
Have pursued child support enforcement
Have lied in your application
As TANF is a work program, you may fail to qualify if you:
Are 60 years or older
Already receive Social Security Disability payments or Supplemental Security Income from the Social Security Administration
Are a veteran receiving disability payments from the Veteran's Administration
What does the TANF program Offer?
The TANF program offers three programs to qualifying families. These include:
1. Temporary Financial Help
This program provides money to help with basic needs, such as paying for food, shelter, utilities, medical bills, transportation, and other expenses that needy families may be facing.
2. Transitional Assistance
TANF designed this program to help financially-deprived people become self-sufficient. Its primary goal is to ready workers for success by providing vocational training, rehab, language skills, college education, GED preparation, and more.
3. Support for Serious Issues
In addition to providing financial assistance, the TANF program also aims to provide proper support to individuals facing issues like drug abuse, mental illness, domestic violence, homelessness, etc.
Applying for the TANF program
Applying for TANF benefits is pretty straightforward. You can apply online, by phone, or at your local community services office.
Applying Online
You can apply for TANF online at the Department of Human Services website. Just follow these steps:
Visit the official site of the Department of Health & Human Services.
Click on "Apply Now."
Enter your information into the provided fields.
Review your answers before submitting your application.
Applying By Phone
You can call the DHS directly for directions to apply. The numbers vary from one state to another. You can find more details about your local contact information online.
Applying Through Your Local Community Services Office
You can also apply via your local community services office by filling out the required application information for your state and then submitting the form in-person or by mail.
Wrapping It Up
We hope this guide has helped you learn about applying for Temporary Assistance for Needy Families (TANF). Remember:
Applying for TANF is simple. You can apply online, via phone, or through your local community service office. Once your application is complete, you'll receive a decision within 30 days. If approved, you'll receive funding within two weeks.
The TANF program offers temporary financial relief to eligible low-income families.
The TANF benefits are short-term, usually lasting only up to five years.
To qualify, you must meet various eligibility requirements listed above.
The program provides temporary cash assistance, which helps pay for necessities. TANF also supports individuals facing severe issues like domestic violence and mental illnesses.
Remember, you cannot receive TANF benefits if you're currently receiving Social Security Disability Insurance (SSDI), Supplemental Security Income (SSI), Medicaid, Medicare, or any other government benefits.
Copyright 2022, BrightPress.org