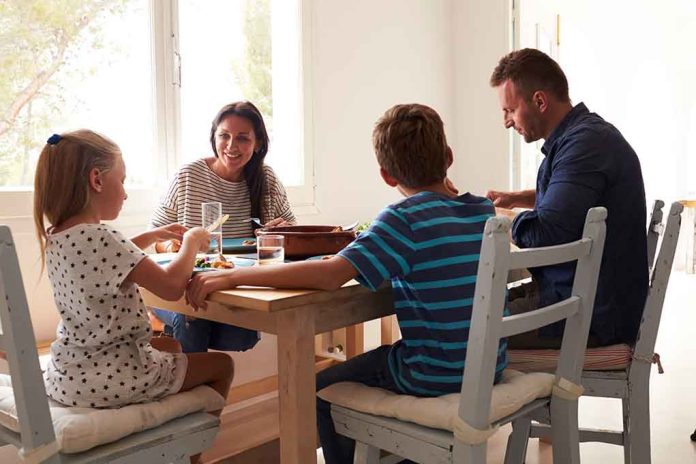 Get To Know The SNAP Program With This Easy To Understand Guide
(BrightPress.org) – The Supplemental Nutrition Assistance Program (SNAP) is a federally-funded program intended to assist families and individuals with a low-income afford their monthly grocery bills. The program is designed to help recipients afford healthy, nutritious food instead of leaning towards cheaper, less nutritious options.
SNAP FAQs
1. What Are the SNAP Qualifications?
While SNAP is a federally-funded program, the application process and eligibility requirements are determined by the state where the recipient lives. Due to each state's varying cost of living, the state agency considers the family's income, size, and specific household bills to determine eligibility and the maximum benefit amount. If the person is applying is a senior (over 60 years of age), they might have a higher income or additional resources and still qualify.
2. How Much Is the Average SNAP Benefit?
According to the USDA Food and Nutrition Service department, the average SNAP benefit for a household is $239 per month. The amount an individual or family receives is dependent on several factors, such as location, the number of family members, household income, child care, standard household bills, and the amount of money in the family's bank accounts.
3. How Quickly Can YOU Receive SNAP Benefits?
In most states, families can apply to receive SNAP benefits online. After completing the online application, there is usually a phone or in-person interview, which helps determine eligibility and the benefit amount. It can take up to 30 days to receive benefits.
Families with little to no income may qualify for an expedited process. In those cases, approved families are awarded retroactive benefits, which begin on the date of the application instead of the day of approval.
4. Using SNAP Benefits
Once approved for SNAP, the recipient receives an Electronic Benefits Transfer, EBT, card, which works like a debit card and requires a PIN. Once a month, SNAP benefits are electronically loaded onto the card for families to use at grocery stores and other approved locations. Be sure to verify that a store accepts SNAP before shopping there. Talk to an associate or look for the appropriate signage to ensure that a location participates.
5. What Can I Buy with SNAP?
Recipients can buy any food sold at a grocery store as long as it is not ready-to-eat food. SNAP benefits can't be used to purchase pet food, tobacco, personal hygiene products, or alcohol. Additionally, the benefits can't be used to purchase toiletries, paper items, or cleaning products.
6. How Long Do SNAP Benefits Last?
Qualifying families will receive the same monthly amount of funds for six months. Before the end of the six months, the issuing agency will contact the family and see if they still qualify for benefits. If the family continues to qualify, the benefits will continue for an additional six months. As income and other circumstances can change, the monthly amount received can change at this time.
7. Are Taxes Charged SNAP Approved Purchases?
SNAP-eligible purchases are never taxed. The food items bought with SNAP benefits are considered tax-free, giving families more buying power for their monthly grocery budget. Currently, even items that are traditionally taxed, such as sodas, are tax-free when using your EBT card.
8. Can College Students Receive SNAP Benefits?
Some college students may qualify for SNAP benefits if they are enrolled in the minimum number of hours required to be a part-time student and meet all other financial qualifications. Most college students will be required to work a minimum of 20 hours per week or be enrolled in a work-study program at their college.
Visit Benefits.gov for more information on the SNAP program and how to apply in your state of residence.
Copyright 2022, BrightPress.org