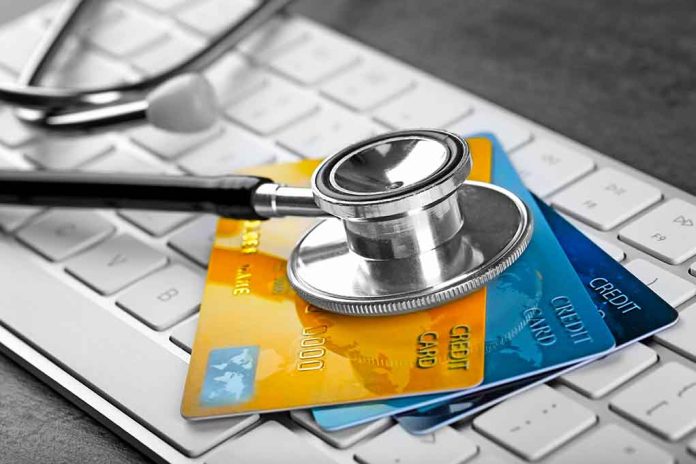 Read This BEFORE Choosing a Credit Repair Service
(BrightPress.org) – Marginal credit ratings can hamstring people hoping to use their credit to buy a house or new car and raise costs for everyday items like utility deposits and insurance premiums for vehicles, dwellings, and health. It might even limit job opportunities. Using a credit repair service might help restore damaged credit faster, but it's critical to evaluate companies to choose the right credit repair service, especially before signing any agreement. Ask these key questions when considering whether the service can really repair credit.
What Will the Credit Repair Company Do To Restore My Credit?
A credit repair company should have a clear plan of action. Representatives should explain specific steps the company will take to accomplish the goals. If the company can't provide that information, it might indicate a lack of experience or skill.
Credit repair companies might look at several items, including collections, charge-offs, tax liens, judgments, adverse mortgage payment reports or mortgage collections, and bankruptcies. The repair company should gather information from the client through credit reports and history, credit utilization rate, payment history, a current list of debts, and the client's credit plans.
From there, a credit repair company should explain how its representatives plan to work with credit bureaus to remove or correct false information. It should divulge whether it will work to reduce or consolidate existing debts, negotiate on fees, adverse credit reports, or interest, and otherwise mitigate negative effects for the client.
What's the Total Cost of the Service? Are There Ongoing Fees?
Unrealistic pricing models plague some companies in this business sector. Unfortunately, unscrupulous companies may draw clients in with relatively low up-front fees, later introducing various surprise fees and upcharges, increasing costs unexpectedly. Worse, without a clear plan in place, these companies may do almost nothing to restore clients' credit.
Alternatively, a good credit repair company clearly explains fees and pricing initially based on a detailed plan, so clients have unmistakable expectations. Still, it's worth remembering the adage, "You get what you pay for," when considering prices for credit repair services versus their qualifications.
Regarding money-back guarantees, any reputable company should be willing to offer customers a refund if it's serious about creating a positive client experience. Yet, while a company can give a money-back guarantee on cleaning up a credit report, it's unlikely to be willing to provide assurances of specific credit score improvements.
What Are the Credit Repair Service's Qualifications?
In addition to customer ratings, ask how long the company has been in business, what community business ties it has, and what relationships it's fostered with other financial service providers, like loan officers, mortgage brokers, or insurance brokers. These associations can help clients succeed in restoring credit and becoming more financially secure and fruitful afterward.
Recently opened credit repair services may not have the skills or connections to navigate the complex path to credit restoration. In general, when complicated issues lead to poor credit, they require the skills and financial relationships of an experienced credit repair company to sort the situation in a timely fashion.
How Do Previous Clients Rate the Company?
Wise shoppers know previous behavior is a reliable measure of how any business will treat clients. Carefully read all reviews from people who've used credit repair providers of interest.
If a company has positive ratings from past clients, the service provider is more likely to achieve its advertised results. On the other hand, dealing with a poorly-rated company could cost precious time and money and ultimately lead to additional fiscal problems, leaving credit unrestored and unrepaired.
How Simple and Easy-to-Read Are the Credit Repair Service's Contracts?
While everyone probably should have a lawyer examine contracts before signing them, most people don't feel they can afford that protection. If legal contracts are well-written, they spell out terms using plain language with logical organization. A contract should include steps the company commits to take, the client's obligations to supply information and communicate with the company and creditors, the types of results the client should reasonably expect, a timeframe in which everything should happen, the specific itemized costs the client should expect, the client's options for redress if the company doesn't meet the goals and stipulations for working out any other unforeseen problems.
Once people decide to improve their credit, they deserve every opportunity to find the best possible option. Because companies of varying quality exist, it's critical to vet each candidate. Choosing a company with experience, transparency, longevity, and financial community connections will likely produce the best results. Yet, past client experiences can also be a powerful testimony. By answering these questions, most consumers will successfully find the most effective credit repair servicer for their needs.
Copyright 2022, BrightPress.org