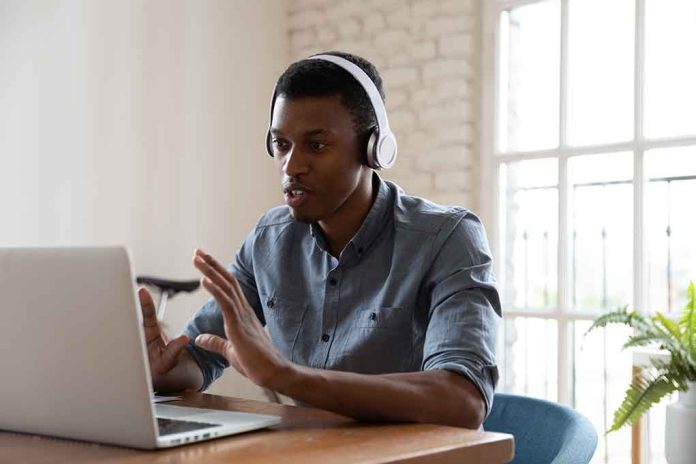 These Work From Home Jobs Are ALMOST Too Good To Be True
(BrightPress.org) – Before COVID-19, remote jobs were on a steady increase, but they were not something many companies thought would be viable. The pandemic forced these companies to reconsider this stance, as many people were forced into remote work during quarantine.
As COVID-19 restrictions lifted, these companies continued to offer remote and flexible working options for their employees. This allows for companies to increase their digital presence, a vital service to offer in the post-pandemic time. Is a remote job what you are looking for? If you have a background in customer service, here are some jobs that you can do from home.
1. Online Chat Agent
People who want to work from home and can provide good customer service but don't want to be chained to a phone all day could apply for an online chat agent job. Online chat agents help provide tech support, answer billing questions, process product returns, and can even sell products through online text, chat, or email.
These jobs can be both part-time and full-time, and many companies offer flexible working hours, allowing you to set your own schedule.
2. Home Call Center Agent
If you don't mind being on the phone all day, you could apply to be a home call center agent. These agents handle incoming calls, billing and may even make calls or conduct quality assurance surveys for their company. The best part is that this job can be done from anywhere, though most companies prefer hiring employees in their specific regions.
To apply for a home call center agent position you must have access to a phone line, a stable internet connection, and speak the language that most customers speak. Home call center agents can work both part and full time, and you can find work for any time of day, including nights and weekends, depending on your time zone and the company's needs.
3. Technical Support
Technical support jobs require applicants to have a good understanding of technology and the skills to provide phone or online customer service. Most companies offer specialized training on their specific products, but you will still have to demonstrate a good knowledge of common technology issues. Technical support jobs can be done by online chat, email, or phone. Like other remote jobs, flexible hours and full and part-time positions are available.
4. Virtual Assistant
Virtual assistants do most of the same tasks as a face-to-face assistant. These can include help with scheduling, research, email management, and more. Large companies will often assign a virtual assistant to a dedicated client, though they may sometimes give a VA multiple clients with only a few needs. Some VA's are freelancers and can set their own working hours.
Those who work directly for a company will have to be available at a specific time during the day, so it is essential to check the required working hours before applying. Sometimes companies will advertise VA jobs as call center jobs, so make sure you read the job description carefully before applying.
5. Travel Agent
Many travel agents have moved from a dedicated office space to remote work, saving company expenses. Technology has made it easier to self-book, especially with online discount codes, but many people still prefer to speak to a travel agent for help.
Travel agents frequently help clients make arraignments for large groups who are traveling, like corporate travel, or help repeat travelers find the best rates. Some agents who work remotely are still associated with specific companies, such as Disney, cruise lines, or American Express. Travel agent jobs will require certification and specific experience and will likely offer flexible schedules.
So, Where DO You Find Remote Work?
If you know the company you want to work for and have good customer service skills, you can check out the company website to find work-from-home positions. Disney's careers page, for instance, can show you available job openings for remote vacation planners.
Uber, Amazon, and Nestle are other brand-name companies that frequently hire remote customer service reps directly on their websites. If you don't know which company to work for, sites like FlexJobs, Indeed, and Remote.co serve as a job board for companies and employees looking for remote work.
Finding remote work can be easier than you think. Just beware of job postings that require you to pay them, as these positions are always scams. In the wake of COVID-19, many companies have increased the amount of remote work being offered, so do your research and find a job that works for you.
Copyright 2022, BrightPress.org